The NHS constitution has been around since January 2009.
It's a promise from the NHS to you that they will look after you properly, and that you have a right to be looked after well when you need to use NHS services like hospitals, doctors and dentists.
It's taken a while to get there, but from January 2010 all the different organisations that make up the NHS will have to pay special attention to what it says when they make their decisions about how you're going to get medical care.
The NHS Constitution gives you the right to:
free healthcare, except what the government says you should pay
high standards when you need advice or treatment
access medicines, as long as they've been properly approved
fair and equal treatment, no favouritism
refuse treatment if you want
understand what your options are
choose who you want to be your doctor
have a say in the treatment and care you get
The government says it's ready to add some more rights for you.
The right to not wait longer than 18 weeks for the medical care you need, and only 2 weeks if the doctor thinks you might have cancer. You may still need to wait longer if it's important to wait for the good of your health.
You would have this right from April 2010.
The government doesn't want this to be an excuse for people to sue the NHS whenever the waiting time goes over the limit. Instead they want it to be a way for people who've waited too long to get seen as quickly as possible.
If you do end up waiting too long, without agreeing it with your doctor first, then when you tell the NHS about it they will legally have to get you the appointment you need, or find another way.
This doesn't apply if you miss your appointments, though. It's your responsibility to make sure you turn up or cancel them in plenty of time if you can't get to them.
Understanding waiting times
The government wants to help you understand how long you should expect getting treatment to take, and they're thinking about giving out treatment plans so you can understand what you have to do.
They're also worried that in urgent cases like cancer, although doctors might have a very good reason for not explaining that you need to see a specialist quickly, so you get less stressed and worried by it, this sometimes means that people put off their appointments, which could be dangerous.
The government says that if there's a major national or local problem, for example a flu pandemic, NHS services would be allowed to have longer waiting times.
If you're over 40 years old but younger than 75, you would get the right to a health check every five years. This health check would test you for common problems – heart disease, stroke, diabetes and kidney disease and more.

Everyone would have this right from April 2012.
As part of the check, the doctor or nurse who give you the check would also help you with things like keeping healthy, how to get to and keep to the right weight, and how to stop smoking as all these things help make you less likely to get the diseases they're checking for.
They'll also be able to sort you out with medical treatments like statins, which help lower cholesterol.
The government also wants to talk about what rights they should be thinking about for the future.
In the government's last survey, a lot of people thought that being tied to a GP surgery because you live in a particular area wasn't very useful, so the government is already getting rid of that.
People also thought that if doctor's surgeries opened on evenings and weekends then life would be much easier for them. The government wants to think about making this part of the NHS constitution.
The NHS thinks it can give everyone access to an NHS dentist by March 2011. When they hit that target, the government wants to think about putting it in the NHS constitution.
There are a few pilot schemes around where people just like you are being given the money to get the care they want. When these pilot schemes have finished and the government has seen the results, they'll look at putting it in the NHS constitution.
When you're at the end of your life, you might want to spend that time at home instead of in a hospital. There's lots of things to sort out about how the NHS helps people cope with death before we get to this, but the government hopes they'll be in the right place to look at it by 2013.
The government also says that in 2011 and 2012 they want to set a new standard of a week (maximum two weeks) so you can get cancer tests and results done more quickly.
They also want every region in England to have a Constitution Champion who can help make hospitals and surgeries ready for questions about the constitution and patient rights, and who knows the constitution inside out so they can help patients understand their rights and responsibilities.
That's great / really good / really bad / could do with improvement – but what can I do about it?

Get your ideas, comments, questions and observations to the Department of Health by 5 February 2010:
Post your thoughts to:
NHS Constitution Consultation Response
Richmond House 601
79 Whitehall,
London SW1A 2NS
The following two tabs change content below.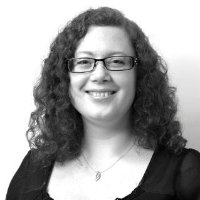 I believe design and designers can and should make the world a better place. I love designing things that help people understand complex ideas.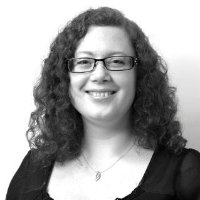 Latest posts by Corinne Pritchard (see all)