Because you've been waiting ages, here's my overview of the free maps package the government are (sort of) offering with every option for Ordnance Survey's future.
As for the rest, Simply Understand's kryptonite might well be business speak. It's on it's way. Not proving easy though. Definitely an area I need more experience in.
Free mapping data for all?
Back in November the government said some of Ordnance Survey's mapping data (also known as geographical information, or GI) would be released for free. Don't get too excited, because the date hasn't been set yet, and they're still not sure how they're going to afford it.
However, this consultation does talk about what they might be giving out:
This list might change, but there's potential to add more in the future, too. Ordnance Survey have to maintain and update the data too.
As you can see, there's some problems with postcode data. There's no one database with everything in it. There are quite a few postcode databases around, and they all do different things. At least two companies are involved too, Royal Mail and the NLPG, and at the moment they want to protect the money they make from their data.
A national postcode database
If we want one national postcode database, we need someone in government to champion the cause and find some solutions to problems with how to fund it and maintain it. Various government departments are trying to work with everyone and find a solution, but there's a lot to think about and it needs someone to help drive it.
Copyright
The idea is to have this map data available under Creative Commons.
How are we going to get to all this data?


There are four ways:
Just looking – for the general public, with search, printing and the ability to see the data. Probably no satellite images or directions service though.
Downloading – select an area of the map and types of information, and save them to your harddrive
API – free to access but will probably be limited in some way (perhaps traffic) to keep costs down.
Order on DVD, and get charged for the discs, postage and packing.
Ordnance Survey anticipates these will move with the times as technology gets better and faster.
The winners
New business
All this free data will help people create new, interesting and profitable services and products. In Canada a similar scheme has increased map sales quite a lot.
…and losers
Ordnance Survey


This free scheme does mean OS will lose money. It will also cost just under £10m over 5 years to set up the service.

Their partners


The people who work with OS and add value to the existing mapping info will have a lot more competition.

Competitors


These are popular products which have some rivals, and we're setting the cost of these products at £0. Some competitors might lose out.

Map buyers


Less maps might get printed, because people are downloading and printing them instead. If this happens, the government might support a national series of maps.
There's more to come, but that ought to keep you all busy!
The following two tabs change content below.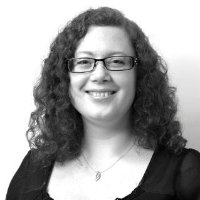 I believe design and designers can and should make the world a better place. I love designing things that help people understand complex ideas.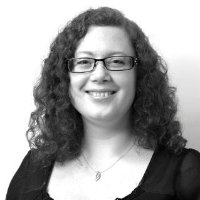 Latest posts by Corinne Pritchard (see all)