This is a bit of a first for this site so please bear with me. A lot of people are aware of the potential that we're doing some serious ecological damage to this little blue planet of ours. I'm mostly preaching to the converted here, I'm sure, but between your recycling bins, bicycles and canvas bags, you might be wondering if there's more you can do. I'm a big old hypocrite too, sitting in my draughty house with the heating on. In August.
And if climate change isn't your cup of tea, if you knew you could potentially save quite a bit of money over the years, and just as a coincidence bolster the human race's chances for survival, maybe you'd be interested?
Confusing, conflicting and sometimes impractical advice is quite easy to find, so I was happy to read some really practical tips in a book called Carbon Detox by George Marshall. But this being a site about keeping things simple, I wanted to make some of the info in that book even easier to digest.
So here's 14 small ways, 5 bigger ways and 3 really big ways you can save yourself money, and just by accident, a little bit of the planet to.
| | |
| --- | --- |
| | Change all your lightbulbs to low energy or LED bulbs. Yes, all of them. Even your halogen spotlights and your bedside lamp. |
| | Draught-proof your doors, windows and attic with draught-proofing strips and brushes from your local DIY store. |
| | Wrap old duvets, blankets and bubblewrap around your hot water tank with duct tape. |
| | Defrost your freezer and dust behind it. |
| | Tweak your heat – take it down a little every day. Work out which radiators you can turn off or down. Keep fiddling until it works! Set your thermostat at 18 degrees. |
| | Rearrange your extension cables so it's easier to switch things off – and use that switch when you leave the house. I don't suggest taking the drawing literally though, things might explode! Be careful. |
| | Take the bus, or the train, for as many of your regular journeys as you can. Save the car for special occasions. |
| | Insulate your loft and walls as much as possible (it can cost only £150 if you can get subsidies). Call your nearest energy advice centre for advice. You can probably do the loft yourself but get a professional in for the walls. |
| | Switch to renewable energy gas and electricity company. |
| | Get a gadget for your radiators called a TRV (£15 each). Phone a plumber and make sure you know how to use them by the time they're gone. |
| | Replace your oldest freezers, fridges, dishwashers, washing machines. |
| | Get reflective foil from a DIY store and put it behind radiators on outside walls. |
| | Lag all the hot water pipes you can see, but make sure you measure them before you go to the shop for materials. |
| | Fill the holes on your ground floor with insulation and mastic. |
| | |
| --- | --- |
| | Get gas central heating if you don't have it already. Costs about £2,000, paid back in savings over 10 years. Call a plumber. |
| | Get a wood burner (£3-5,000 and can get government help). Visit Lower Carbon Buildings. |
| | Get a lodger or housemate, this generally earns you money. Ask your council for advice. |
| | Fit really good heating controls – cost about £200. Call an electrician, and make sure you learn how to use it for the full benefit. |
| | Replace your boiler with a solar panel water heater (£3,000), find a member of Solar Trade Association and get it done properly. |
| | |
| --- | --- |
| | This is the biggie: don't fly. Make plans that don't involve flying, wherever possible. It can be tough, but with a little bit of creativity? No trouble. |
| | For when you absolutely, positively, have to drive – switch to diesel. |
| | Move closer to work and you'll save a fortune on commuting and lunch, as well as reducing your stress levels. |
That's it! Obviously not everything here is feasible for everyone, but now you've got some options.
For more detailed info read Carbon Detox, which will tell you exactly how much money and carbon you save, and you can also download this whole thing as a delightful poster so you can cross off all the things you've done, or send it to your landlord.
The following two tabs change content below.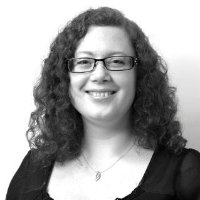 I believe design and designers can and should make the world a better place. I love designing things that help people understand complex ideas.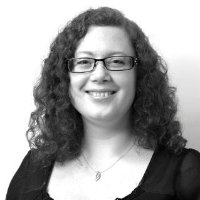 Latest posts by Corinne Pritchard (see all)