This is a bit of a first for this site so please bear with me. A lot of people are aware of the poten­tial that we're doing some seri­ous ecolo­gical damage to this little blue planet of ours. I'm mostly preach­ing to the conver­ted here, I'm sure, but between your recyc­ling bins, bicycles and canvas bags, you might be wonder­ing if there's more you can do. I'm a big old hypo­crite too, sitting in my draughty house with the heat­ing on. In August.
And if climate change isn't your cup of tea, if you knew you could poten­tially save quite a bit of money over the years, and just as a coin­cid­ence bolster the human race's chances for survival, maybe you'd be interested?
Confusing, conflict­ing and some­times imprac­tical advice is quite easy to find, so I was happy to read some really prac­tical tips in a book called Carbon Detox by George Marshall. But this being a site about keep­ing things simple, I wanted to make some of the info in that book even easier to digest.
So here's 14 small ways, 5 bigger ways and 3 really big ways you can save your­self money, and just by acci­dent, a little bit of the planet to.
Change all your light­bulbs to low energy or

LED

bulbs. Yes, all of them. Even your halo­gen spot­lights and your bedside lamp.

Draught-proof your doors, windows and attic with draught-proofing strips and brushes from your local

DIY

store.

Wrap old duvets, blankets and bubble­wrap around your hot water tank with duct tape.

Defrost your freezer and dust behind it.

Tweak your heat — take it down a little every day. Work out which radi­at­ors you can turn off or down. Keep fiddling until it works! Set your ther­mo­stat at 18 degrees.

Rearrange your exten­sion cables so it's easier to switch things off — and use that switch when you leave the house. I don't suggest taking the draw­ing liter­ally though, things might explode! Be careful.

Take the bus, or the train, for as many of your regu­lar jour­neys as you can. Save the car for special occasions.

Insulate your loft and walls as much as possible (it can cost only £150 if you can get subsidies). Call your nearest energy advice centre for advice. You can prob­ably do the loft your­self but get a profes­sional in for the walls.

Switch to renew­able energy gas and elec­tri­city company.

Get a gadget for your radi­at­ors called a

TRV

(£15 each). Phone a plumber and make sure you know how to use them by the time they're gone.

Replace your oldest freez­ers, fridges, dish­wash­ers, wash­ing machines.

Get reflect­ive foil from a

DIY

store and put it behind radi­at­ors on outside walls.

Lag all the hot water pipes you can see, but make sure you meas­ure them before you go to the shop for materials.

Fill the holes on your ground floor with insu­la­tion and mastic.
| | |
| --- | --- |
| | Get gas cent­ral heat­ing if you don't have it already. Costs about £2,000, paid back in savings over 10 years. Call a plumber. |
| | Get a wood burner (£3–5,000 and can get govern­ment help). Visit Lower Carbon Buildings. |
| | Get a lodger or house­mate, this gener­ally earns you money. Ask your coun­cil for advice. |
| | Fit really good heat­ing controls — cost about £200. Call an elec­tri­cian, and make sure you learn how to use it for the full benefit. |
| | Replace your boiler with a solar panel water heater (£3,000), find a member of Solar Trade Association and get it done properly. |
| | |
| --- | --- |
| | This is the biggie: don't fly. Make plans that don't involve flying, wherever possible. It can be tough, but with a little bit of creativ­ity? No trouble. |
| | For when you abso­lutely, posit­ively, have to drive — switch to diesel. |
| | Move closer to work and you'll save a fortune on commut­ing and lunch, as well as redu­cing your stress levels. |
That's it! Obviously not everything here is feas­ible for every­one, but now you've got some options.
For more detailed info read Carbon Detox, which will tell you exactly how much money and carbon you save, and you can also down­load this whole thing as a delight­ful poster so you can cross off all the things you've done, or send it to your landlord.
The follow­ing two tabs change content below.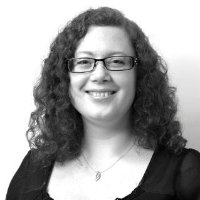 I believe design and design­ers can and should make the world a better place. I love design­ing things that help people under­stand complex ideas.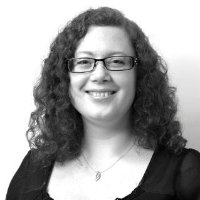 Latest posts by Corinne Pritchard (see all)