I've been skirt­ing the edges of the open data move­ment since I star­ted this site. For those not in the know, open data is when govern­ments and big corpor­a­tions release their figures to the world — finan­cial figures, crime figures, bus figures — anything and everything, for people to do what they want with. Some great projects like fixmys­treet have come out of it.
I really believe this data trans­par­ency can help us achieve great things. So I was very happy when I first went to an open data confer­ence and star­ted talk­ing about plain language, as people were very recept­ive. It's not just about the data, I tried to say — you have to make sure you're giving people the right advice about how to inter­pret the data too, and for that you need plain language. Great, they said, then walked away to talk about XML or some other program­ming thing. Why? Well, most of them were program­mers, so that makes sense. And I came to the even­tual conclu­sion that because plain language can't be programmed — it's not an 'easy' win — people lost interest quickly.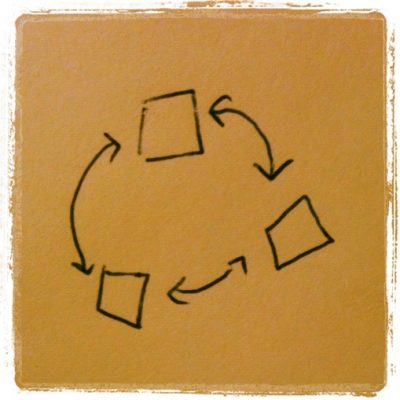 Which is why Alice Bell's post Making 'Nullius' Public really reson­ated with me. Open data is a fant­astic goal, and I whole­heartedly support what its trying to achieve and the lengths the move­ment has gone to, to success­fully court both this govern­ment and the last. But to be really access­ible, and truly usable, it needs sound inter­pret­a­tion and clear communication.
From a (semi-)professional plain language perspect­ive, I believe open data really bene­fits from expos­ure to experts and inter­pret­ers, and vice versa. Infographics can be a good example of this. However, they are usually built on a direct data-to-interpreter rela­tion­ship, which can lead to mistakes, and if they're popu­lar, those mistakes can be compoun­ded. The ques­tion for me is does inter­preter alone neces­sar­ily have all the know­ledge to get to the bottom of an issue? For me, that answer is usually no, and I'm not afraid to admit it.
For example, I really wanted to take part in the latest finan­cial chal­lenge from Information is Beautiful. I looked at the data, examined GDP and debt rela­tion­ships — appar­ently external debt (what we owe other coun­tries) is more import­ant than internal debt for meas­ur­ing finan­cial stabil­ity — ranked coun­tries (accord­ing to my calcu­la­tions Ethiopia is one of the finan­cially health­i­est coun­tries in the world… ahem), examined the data for patterns, but I knew, ulti­mately, that I was miss­ing some­thing too big to make doing the infographic worth my while. My inter­pret­a­tion, whatever it might have turned out to be, would be essen­tially worth­less, because I didn't have the know­ledge. I didn't know what the vari­ables were.
In an ideal world, as a graphic and writ­ten inter­preter of data, trends and world events, I'd have access to some­thing resem­bling the journ­al­istic process, an inform­a­tion triangle of:
The hard data to provide the bedrock for my argument.
An unbiased expert (or two oppos­itely biased ones, as long as they could legit­im­ately be called experts) on call to fill in the know­ledge gaps that skew my calculations.
My own expert­ise in commu­nic­at­ing stor­ies (such as it is).
I feel we would all bene­fit immeas­ur­ably from a way to reach out to each other: open data special­ists and tech­no­lo­gists; plain language writers and commu­nic­a­tions people; scientific, economic, polit­ical and other experts for help with our issues.
The follow­ing two tabs change content below.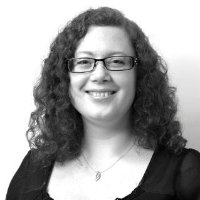 I believe design and design­ers can and should make the world a better place. I love design­ing things that help people under­stand complex ideas.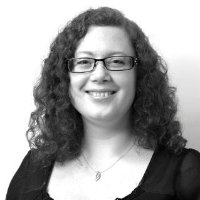 Latest posts by Corinne Pritchard (see all)