At the moment, if you don't live in the UK, and you come here and get treated at an NHS hospital, some­times you're supposed to pay for it.
You can get registered at a GP surgery, you don't have to pay for emer­gency treat­ment, and for urgent things like giving birth you will be treated without having to pay upfront. We've got some agree­ments with other coun­tries in Europe giving some people free or cheaper emer­gency health care in return for the same for British citizens, and in Scotland the rules are slightly differ­ent again. But for nearly everything else, you're supposed to pay.
The trouble is that some people just don't pay. The NHS does their best to chase these health tour­ists up for the money, but there's a lot they don't get back.
They govern­ment thinks these things will help:
A central database
A cent­ral data­base of people who owe money over a certain amount. This would be separ­ate from their medical and other confid­en­tial data.
They want people who owe either over £500 of debt (2 nights in hospital with 24 hour care), or over £1,000 (4 nights in hospital, not count­ing care) to be on this database.
The

NHS

would be respons­ible for making sure the data­base was kept up to date. We want them to wait either 1, 2 or 3 months before report­ing the debt – what do you think?
Easy ways to pay off debt
People to be able to pay their debts using the

NHS

24 hour service in England and during hospital work­ing hours in Scotland, Wales and Northern Ireland.
The

NHS

wants us to look at health insur­ance options for people coming from abroad.
More hold over people who have
NHS

debts
People should have to settle any

NHS

debts before they apply to come to the

UK

again.
If they don't, that should be a reason to stop them coming to the

UK

.
If someone already has permis­sion to come to the

UK

, but they owe the

NHS

money, we should be able to stop them coming back.
If someone is apply­ing to be a British citizen, if they owe the

NHS

any money that should be taken into account.
Normal rules mean that asylum seekers and other people who've had a hard time getting here, like traf­ficked people, or if you've been refused asylum but can't go home, then you don't usually have to pay. Children who come to this coun­try without parents or guard­i­ans are looked after by a lot of rules and

NHS

treat­ment is free, though if they're here with a parent or guard­ian they'll have to pay for them. Do we need to do anything more for chil­dren and vulner­able people? Or maybe we need to do things differently?
Let the govern­ment know why you think any, all or none of these things will work.
They also want to know if you think these new rules will make things worse for any people in partic­u­lar (for example preg­nant women, or older people), and how they could avoid doing that.
Email your thoughts
Fill in the online survey
Post your answers to:


UK

Border Agency


CPU

Consultations


PO

Box 90
Postal Account 23


M90

3RR
You've got until 30 June 2010 to get your answers in. Good luck!
The follow­ing two tabs change content below.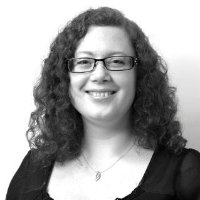 I believe design and design­ers can and should make the world a better place. I love design­ing things that help people under­stand complex ideas.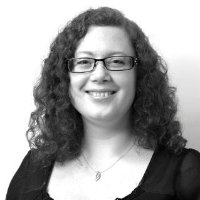 Latest posts by Corinne Pritchard (see all)