One fashion design website lead to another – with a different twist.
Production Mode is "committed to fair trade prac­tices including trans­parency throughout our supply chain, paying living wages to the weavers, tanners, cutters and stitchers who produce our prod­ucts, and to reducing our envi­ron­mental impact. It is our goal that these values become the norm rather than the excep­tion in the fashion industry."
Their ethos is local, local, local. The company's head Jamie Hayes wanted a website that situated their garments firmly in the industrial heartlands of Chicago, choosing a central background image by local photographer Damon Locks.
Otherwise, Jamie wanted a website which didn't look like other websites – moving away from the 'template' model prompted by WordPress wherever possible. She also wanted the process of purchasing to be smooth – for people not to feel they were being sent from this website to that and back again, and for it to have an edgy, designer feel.
We chose a headline typeface which echoed the company's logo, and adapted the logo itself to interact with the background photography.
The garment photography is the necessary star of the show, brought front and centre wherever it's needed, using Pinterest-style layouts. Behind the scenes, Jamie can easily swap in new products and swap out the old.
Making this website was a very collaborative process and Jamie's confidence in her ideas really helped move things forward rapidly.
The final website uses WordPress, Woocommerce, Paypal and UPS services, with a completely customised theme which I built.
The following two tabs change content below.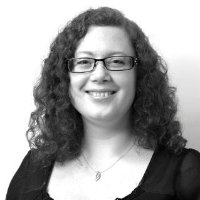 I believe design and designers can and should make the world a better place. I love designing things that help people understand complex ideas.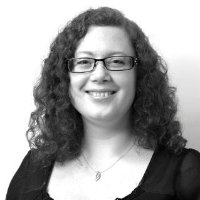 Latest posts by Corinne Pritchard (see all)