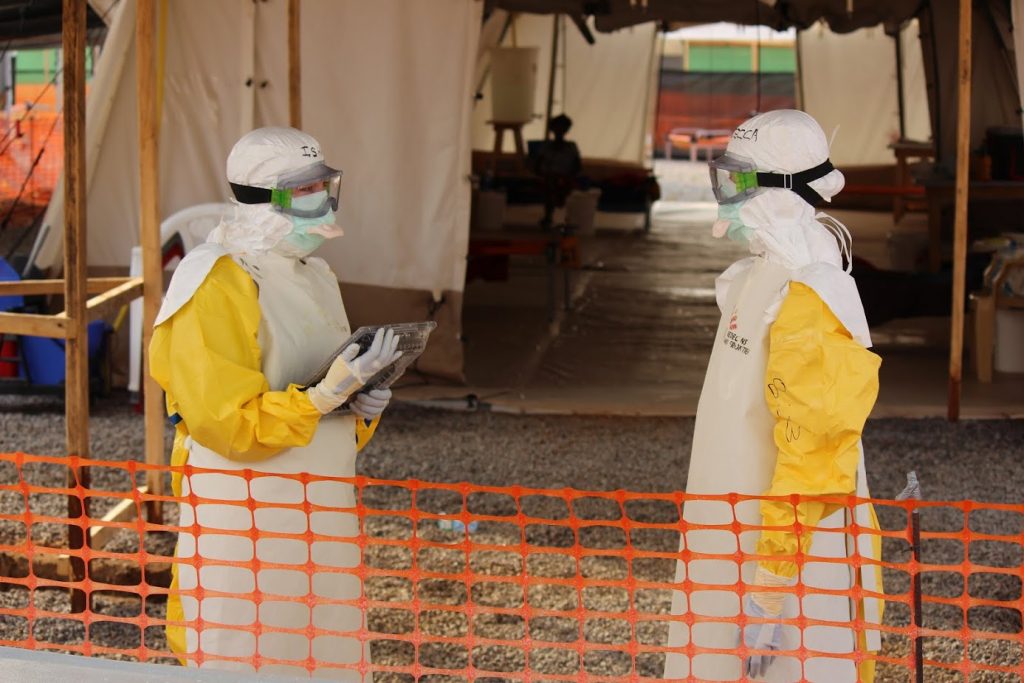 All the way back in September 2014, shortly after the nail-biting nervousness of getting into the final of the Hack4Good Global Climate Challenge, I got a tentative email from Dan Cunningham, organiser extraordinaire of Hack4Good, about whether I'd like to be involved in a little project he was helping put together. Six or seven of our rag-tag group of designers, coders and hardware engineers met up at London Hackspace to find out what it was all about.
A doctor at one of the Médecins Sans Frontières Ebola treatment centres (later renamed when it became apparent that treatment wasn't really an option) had had the thought that one of the main problems of working in these centres was that there was a lot of time being wasted on non-essential tasks – primarily at first, finding patients who'd wandered off when it was their turn to be seen.
The specifications grew. It turned out that patient communication issues were really key to the whole thing. Keeping track of them became less of a priority – getting patient information in and out of the different infectious zones became more of one. We wanted an end to people having to shout detailed requests, or personal information, over a plastic fence. It was amazing and heartbreaking, gaining such close insight into the desperate situation in West Africa.
The key challenge was a) building a tablet that could withstand the harsh conditions inside the infectious zone (being dunked in chlorine solution for a start), and b) building software that people could still use when they were peering through fogged up goggles, sweat running down their faces, wearing two pairs of heavy latex gloves.
We had several very long days, interviewing medics just back from Sierra Leone, getting processes straightened out, working out what information was necessary and what wasn't. We got enough of a way into the second problem to take it to MSF high command in Amsterdam. But it was clear that for the first problem to be overcome, we needed more help.
Several successful meetings later, and it appeared Google were starting to show an interest. Another few meetings later, they were fully on board. It happened so quickly, it was a bit of a culture shock for those of us who'd started out in a dimly lit room in Shoreditch. Amazing people were soon shipped in from all over the world – Australia, San Francisco, Geneva. They brought with them hardware and android expertise we'd sorely been lacking – and a whole new Google language to absorb as well.
At this point, living in Lancaster meant I mostly contributed remotely – but my few trips down to the Google head office in London were really enlightening. The initial meetings were very design focused. Designers from Google were brought in, and Dan and I helped take them through the difficulties of designing this project. Essentially, we were designing for people with very high accessibility needs – and the Android's plug-and-play design features – date carousels, tabs, etc – all had to be reconfigured massively to fit with the medic's needs. When we found out that the environments in the centres were really wet – water and chlorine solution were in constant use – it added another layer of frustration for our design methods – really common things like swiping and scrolling are really tricky on a soaked tablet, so we had to adapt the app to work without them. It was really challenging, but massively rewarding to see it all come together.
As the design part of the project receded in the face of a coding frenzy, my involvement did to, though Dan Cunningham, Pim de Witte and a few others among the initial volunteers carried on. It was an amazing opportunity, and I was very happy to be able give my time for free to help make this happen.
I'm incredibly impressed that it has finally gone live, and will be adaptable enough to fit similar situations in the future.
The following two tabs change content below.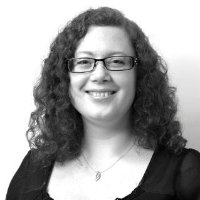 I believe design and designers can and should make the world a better place. I love designing things that help people understand complex ideas.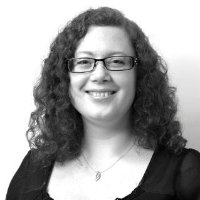 Latest posts by Corinne Pritchard (see all)